---
Fresh Paint
London
Displaying paintings by emerging and established artists, Fresh Paint demonstrates the range and depth of contemporary practice bringing together The Outsiders veterans Brett Amory and BORF alongside guest artists Sandow Birk, Katrin Fridriks, Bill Dunlap, Frank Laws and the Miaz Brothers.
American contemporary artist Brett Amory is best known for his 'Waiting' paintings, a body of work that has spanned the last decade. Based on photographs the artist has taken of ordinary urban architecture and random people who he sees daily but never speaks to, Amory's evocative oil compositions attempt to visually represent this concept of disconnection and anticipation, conveying the idea of transient temporality that pervades our quotidian existence.
Another Lazarides regular, BORF also presents works that deal with modern day society. While the quirky graffiti artist is infamous for his politically allegorical stencils and tags, his canvases provide a critical narrative on modern day society and social norms, which he questions with rage and anger with no shortage of wit.
In a similar political vein, the work of Los Angeles-based Sandow Birk is informed by such varied themes as inner city violence, graffiti, travel, prisons, surfing and skateboarding. For Fresh Paint, Birk will showcase part of his series 'The Depravities of War' inspired by the series of etchings by Jacques Callot's 'The Miseries of War' from the 17th century, which in turn were the inspiration for Goya's 'The Disasters of War' in the 19th century. With an interesting mix of fact and fiction that is often humorous and always salient, his work impresses the need for social justice through the re-contextualisation of historical and contemporary influences.
Unlike her male counterparts in Fresh Paint, Katrin Fridriks addresses the world around her through abstract constructions. Fusing Japanese calligraphic signs with Abstract Expressionism and through a mastery of technical skill, her colourful drippings evoke a 3rd dimension creating various architectural perspectives. Fridriks works mostly with large-scale canvases and sculptures presented in installation format, which raise environmental and political issues.
Standing in stark contrast to Fridrik's practice of abstractionism, Frank Laws' intricately- detailed, hyper-realistic paintings pioneer an urban renaissance in painting. His focus on council estates, high-rise buildings and other purpose built residences allows him to unearth a hidden beauty not usually associated with these urban dwellings. Painting in subtle clues about the buildings' inhabitants, Laws addresses ideas surrounding the anonymity of urban living inviting viewers to create their own ideas to finish the story.
In contrast to Frank's delicate and controlled work, Bill Dunlap exhibits work from his 'Black Paintings' series featuring symbolic references that allude to religious or sexual desires. His technique of painting in squares creates eerie and mysterious characters with expressive faces fading into the darkness.
An alternative take on portraiture, the art of Roberto and Renato Miaz also known as the Miaz Brothers explores the philosophical problems concerning human existence. Like many artists who exhibited with Lazarides, the Miaz Brothers began their career exhibiting artwork in unconventional spaces, a journey that laid the foundations for the Antimatter series, which deals with the concept of appearance and disappearance. Through their work, they ask the viewer to meet them half way in completing the image, thereby suggesting that art looks to the future, identifying and successfully embodying that which is yet to come.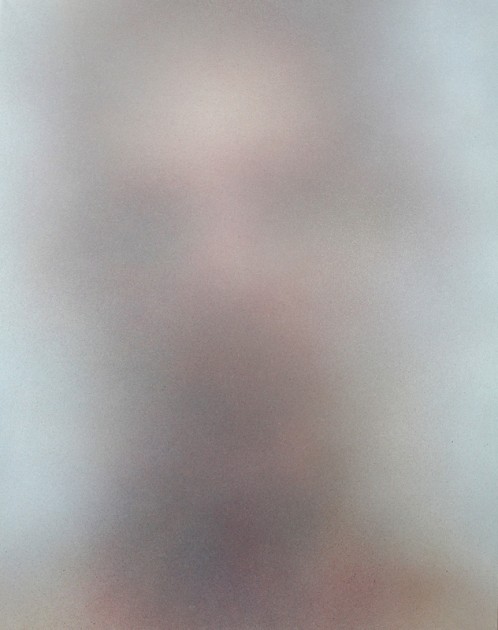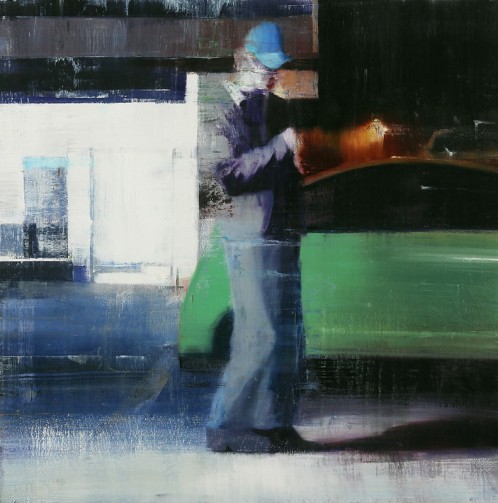 April 19 – May 18, 2013
11 Rathbone Place
London, W1T 1HR
UK
---