---
Georg Baselitz
Vienna
The exhibition Georg Baselitz – Works from 1968 to 2012 opened the exhibition year at the Essl Museum with a bang. On the occasion of the 75th birthday of Georg Baselitz, the Essl collector couple are dedicating an extensive exhibition to their long-standing friend and great German artist. Forty-four works by Baselitz from four decades are shown.
Georg Baselitz is one of the essential artists of the post-war generation in Germany who consistently developed figurative painting further. In recent art history his work is considered to be singular and distinctive.
Typical of Baselitz is the reversal of his image motifs, which he began with the work 'Der Wald auf den Kopf' [The Wood Upside Down] in 1969. He attacks the conventions of perception and knowing, for him a liberating act. As early as his student days Baselitz consistently followed a different path from those around him. From the start his painting was based on the conscious separation of artistic motif and reality. The figurative image motif was introduced, but simultaneously alienated and deformed. In this renunciation of the then dominant abstract tendencies in painting Baselitz sees an opportunity to express sensitivities more concretely.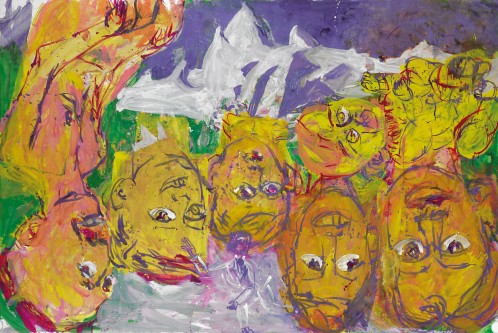 January 18 – May 20, 2013
An der Donau-Au 1
3400 Vienna
Austria
---