---
Guy Bourdin
Hamburg
House of Photography at Deichtorhallen Hamburg currently present an exhibition of the legendary photographer Guy Bourdin (1928–1991). This most comprehensive exhibition to date is both an overview of the essential components of Guy Bourdin's oeuvre and an introduction to unveiling works from his personal archives which have never been seen before.
This is the first time that both his works as a painter and his notes on films will been shown at an exhibition. B&W shots dating from the 1950s are also included, showing portraits of artists and views of the city of Paris as well as Polaroids, sketches and texts. The exhibition examines Guy Bourdin's oeuvre, but moreover, it provides insight into the complex working processes of the photographer's mind and aims to establish his status as a visionaire image maker.
Guy Bourdin's career spanned more than forty years during which time he worked for the world's leading fashion houses and magazines. With the eye of a painter, Guy Bourdin created images that contained fascinating stories, compositions, both in B&W and in colors. He was among the 1st to create images with narratives, telling stories and shows that the image is more important than the product which is displayed. Using fashion photography as his medium, he sent out his message, one that was difficult to decode, exploring the realms between the absurd and the sublime. Famed for his suggestive narratives and surreal aesthetics, he radically broke conventions of commercial photography with a relentless perfectionism and sharp humor.
During the 1950s, Guy Bourdin launched his career with fashion assignments for Vogue Paris working in B&W. It's nearly unknown, that half of the oeuvre of Guy Bourdin is black-and-white and as amazingly powerful as his colour works. He developed color photography to its maximum effect, creating dramatic accents with intense color saturation and textures in his compositions.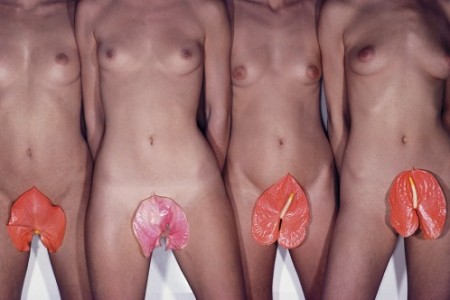 Guy Bourdin: Vogue Paris – Dezember 1978. © The Estate of Guy Bourdin, 2013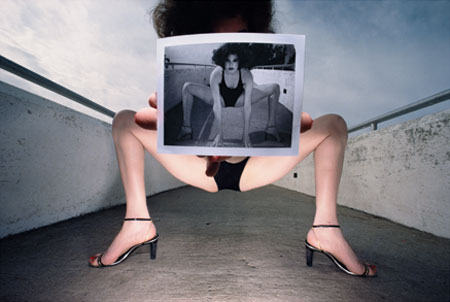 Guy Bourdin: 1975 © The Guy Bourdin Estate, 2003
November 1, 2013 – January 26, 2014
Deichtorstraße 1-2
20095 Hamburg
Germany
---