---
Jacopo Ceccarelli aka 2501
Bologna
According to the Mahāyāna tradition, Vajrapani is one of the three divinities who protect Buddha, symbolizing the power of the Enlightened, bodhisattva, healer of physical and psychic pain. Vajrapani represents 2501's personal refashioning of the Buddhist tradition and its characteristic iconography, enacting the practice of painting through ritual action, continuous movement and meditative space.
The installation of pieces that constitute Vajrapani is characterized by a juxtaposition of line and color, gestural experiences that are distinct yet complementary just as the dynamic energy of the Mahāyāna deity is to the stillness of meditation.
The piece was made using alcohol-based ink treated with ethylic alcohol and spread with brushes or compressed air onto malleable surfaces. This particular technique marks a form of continuity in the artist's multifaceted background: in passing from street art to indoor work, 2501 has developed this technique in order to transfer street-painting practices into the studio, re-contextualizing his movements in a more intimate setting while preserving their characteristic tension and dynamism.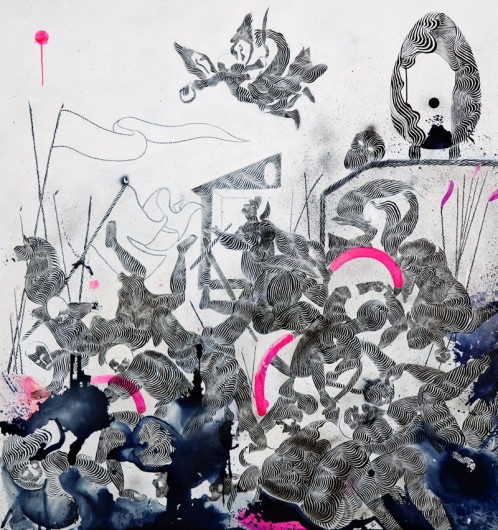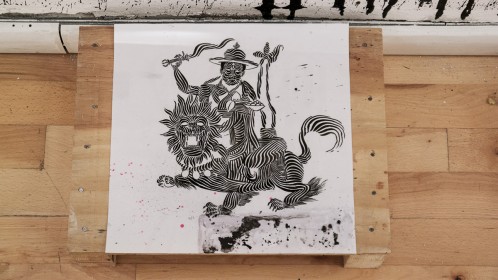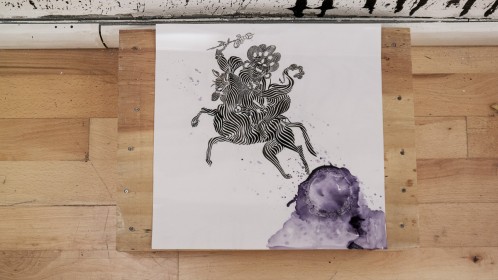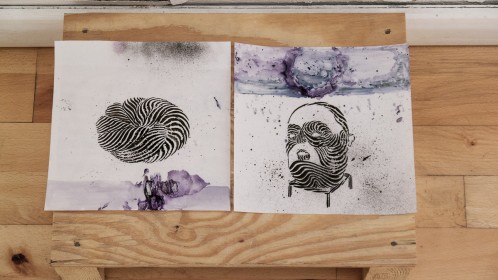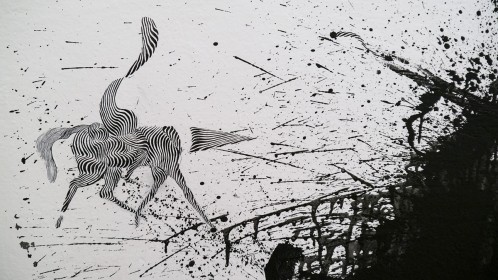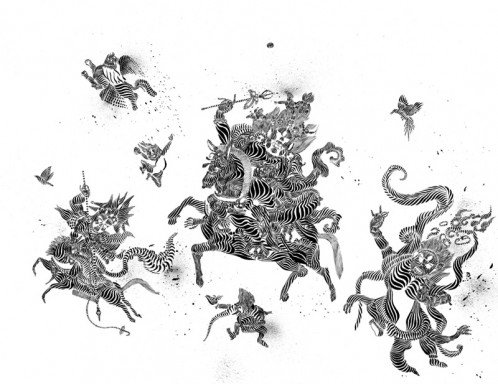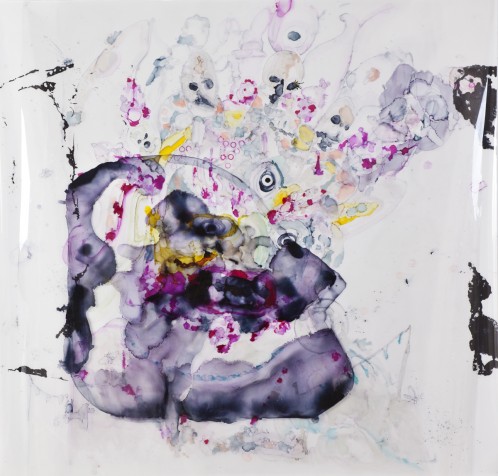 January 18 – February 9, 2013
Porta Nova 12
40123 Bologna
Italy
---