---
Kai & Sunny
'Caught By The Nest'
Los Angeles
Los Angeles-based SUBLIMINAL PROJECTS currently presents a new body of work by artists Kai & Sunny. Bridging the gap between fine art and design, the duo is inspired by imagery from nature. Natural forms are reduced to geometric patterns and figures then translated into large-scale installations, hand-pulled screen prints infused with copper and stardust, and unique letterpress prints.
The artwork featured in Caught By The Nest is inspired by the book "The Reason I Jump", written by Naoki Higashida and translated by David Mitchell, a long time collaborator with the art duo and author of "Cloud Atlas". "The Reason I Jump" is a smart, self-aware memoir by a 13 year-old autistic child who colorfully articulates how he thinks, feels, responds, and experiences daily life. The protagonist often returns to nature for comfort, referring to it as a friend and as a stabilizing entity. The child's connection to nature is similar to that of Kai & Sunny's in that they too use the visual landscape as a source of inspiration, stability, and as a way to envelope themselves and others in a wider sense of being.
As Kai says: "Sunny and I use nature in our work to connect with people, to provoke thoughts and memories. We like the idea of showing something you can't actually see and ask bigger questions. We use nature-based images as a metaphor for other feelings."
The exhibition features a collaborative print by Shepard Fairey and Kai & Sunny as well as a giveaway CD by Toy Drum and Tim Goldsworthy, both made exclusively for the show at SUBLIMINAL PROJECTS. David Mitchell has also written a short story titled "Lots Of Bits Of Star" in response to the works in "Caught By The Nest", which is also included as part of the exhibition.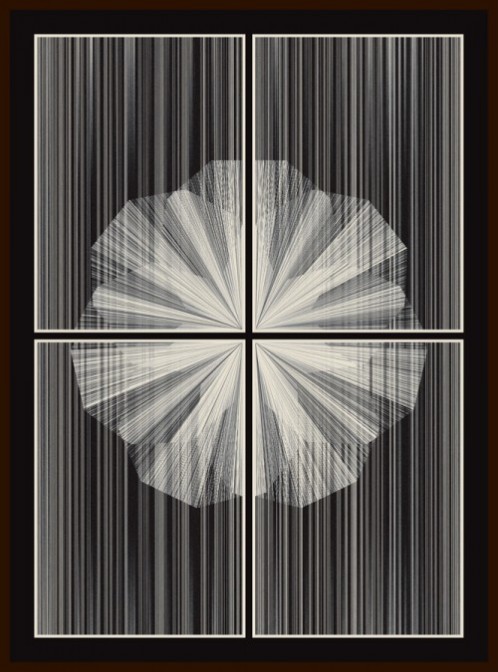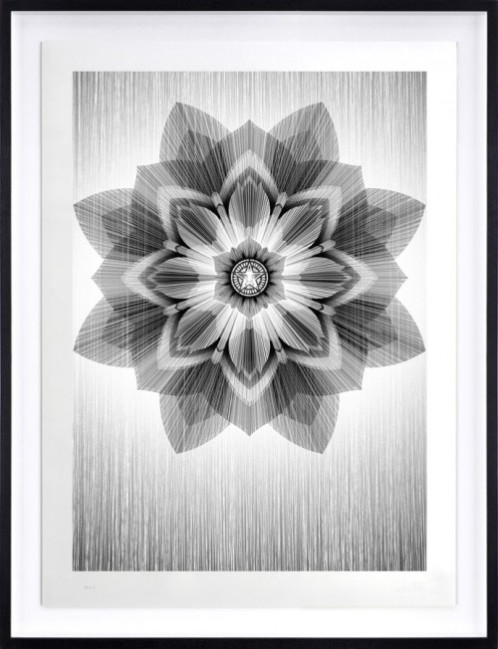 September 7 – October 5, 2013
1331 W. Sunset Blvd
Los Angeles, CA 90026
USA
---