---
Mike Kelley
'Mike Kelley'
New York
With the eponymous exhibition of Mike Kelley (1954-2012) the Hauser & Wirth gallery is presenting the first show featuring the Kandor series of the American artist. As one of the most notable artists of the 21st century, Kelley consistently put his love for amalgamation, memories, pop culture and sensibility on the front scene. This mind-set is once again tangible through this exclusive exhibition in collaboration with the Mike Kelley Foundation.
The Kandors' series is a homage and allusion to Superman's roots characterised by Krypton. Always symbolised through the Superman comics' editions, none of Kandor multiple representations reflect the others. The long lasting adventure of the Marvel superhero and the numerous illustrators shaping the character and his surrounding signifies an ever-changing setting. Therefore, Kelley picked twenty drawings from the Superman's archive and transformed them into 3D pieces. By doing so, he explores Superman's numerous places such as the Fortress of Solitude that works as 'a perpetual reminder of his inability to escape the past, and his alienated relationship to his present world.'
Each piece evokes a very different universe and illustrates therefore the one of Mike Kelley. Shaped through tensions, contradictions and unexpected connections, Kelley's career and body of work are all together on display through this show.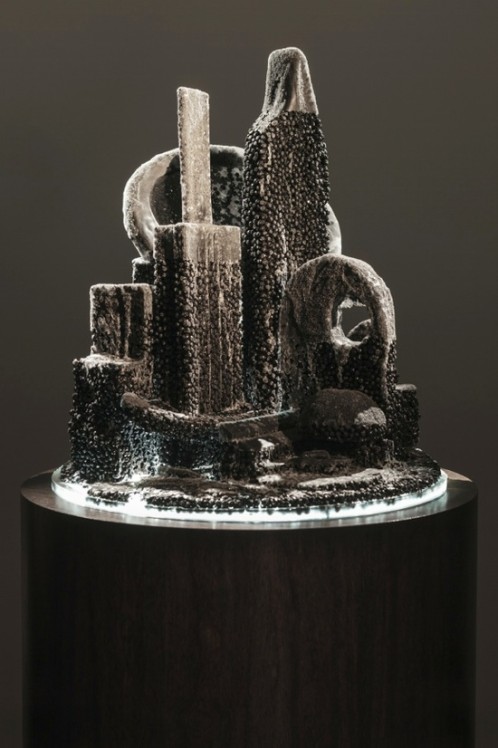 City 15, 2011, Tinted urethane resin, acrylic on illuminated base, 166.4 x 60 (diam.) cm / 65 1/2 x 23 5/8 (diam.) in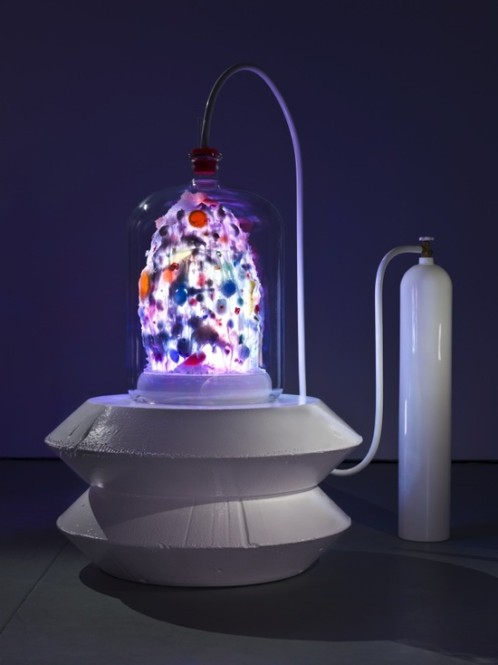 Kandor 2B, 2011, Mixed media, 195.6 x 236.2 x 215.9 cm / 77 x 93 x 85 in

September 10 – October 24, 2015
511 West 18th Street
New York NY 10011
USA
---