---
NOW
Kaat Debo
Antwerp
Kaat Debo studied literature and philosophy, and specialised in theatre promotion with a focus on contemporary dance. But she found dealing with creative arts in a purely academic way too one-dimensional, so she began looking for a job that would combine theory with practice.
Fortuitously, Debo met Linda Loppa, a giant in the world of fashion. The former head of the prestigious »Royal Academy of Fine Arts« in Antwerp and superintendent of the Antwerp fashion museum »MoMu« appointed Debo as its director in 2001.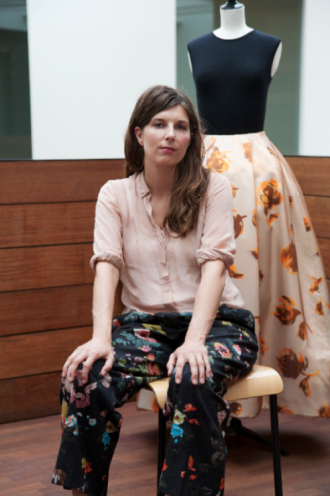 Wertical: The question of whether fashion is art is brought up time and time again. So when a museum exhibits fashion, and in fact specialises in fashion, it is arguably the ultimate accolade, propelling fashion into the world of art.
Kaat Debo: Fashion definitely attains a certain importance when it is displayed in a museum. But I don't think that, only then, does fashion become art.
WE: Because fashion is art in any case?
KD: Yes, applied art, which is quite difficult to present in a museum context. At the end of the day, a piece of clothing is essentially made to be worn on the body. But it's precisely such bodies that are missing in a museum. Something that happens as a matter of course in fashion has to be created artificially. So, the bodies need to be faked – for example, with the help of dummies.
WE: Museums are quite static, whereas fashion is dynamic.
KD: And that is the biggest challenge for the curator of a fashion exhibition: to convey, somehow, that intrinsic dynamism. But I think that lots of new possibilities will emerge in the future with developments in digital technology, which will allow fashion exhibitions to become more dynamic.
WE: Humankind has always clothed itself in one way or another – although the definition of clothing has continually changed over time. So we're looking back over a long fashion history.
KD: The history of fashion is important but, at the same time, it raises the question: what does history mean at all, with regard to fashion? Whatever is created in fashion today is already history by tomorrow. On the other hand, designers continually find inspiration in history. I love combining old and new in an exhibition, so as to intrigue visitors and really make them look closely. And at times it's not so easy to say which design is from the 18th century and which is from last year.
WE: A museum has the task of building a collection. How does it work with a fashion museum? Do you go shopping?
KD: The collection of the Antwerp fashion museum has two aspects: a historic and a contemporary. For the historic collection we buy at auctions or second-hand. Or we are offered items from private collections. For the contemporary collection, in which we concentrate on Belgian fashion, I buy in the designers' showrooms during the Paris fashion shows. Some designers also donate a number of looks to us each season. Others give them to us on a long-term loan basis. Bernhard Willhelm, for example, donated his entire archive to us. Walter Van Beirendonck gave us, as a long-term loan, the hundred looks that we exhibited at his solo show in 2011. Having a good network definitely helps in building the collection. That's the only way you can get hold of press samples at extremely favourable prices, compared with normal sale prices. And of course, there are items that designers simply donate to us.
WE: How much money is available to you to spend on the collection?
KD: I have an annual budget of 30.000 euros, which isn't very much. So I need to be creative.
WE: In the MoMu Now exhibition you give us some insight into the most recent purchases for the collection. What can we see there?
KD: We're showing looks that we've acquired over the last ten years, among them designs by Ann Demeulemeester, Dries Van Noten and Raf Simons – from his own line – Jil Sander and Dior.
WE: What was your most recent purchase?
KD: Two looks from Walter Van Beirendonck's Spring/Summer 2015 collection. We bought them this July during Paris Fashion Week; two gorgeous suits. One of them is embroidered by American artist Scooter LaForge. In addition, I'm acquiring a look from Raf Simons' latest collection, which reveals a lot about his personality. Prints, embroidery and personal photographs of friends, his parents and of the designer himself are exhibited. We've also recently acquired part of the Spring/Summer 2011 collection that Raf Simons created for Dior.
WE: Do you also collect privately?
KD: No, I myself prefer to wear the clothing I buy.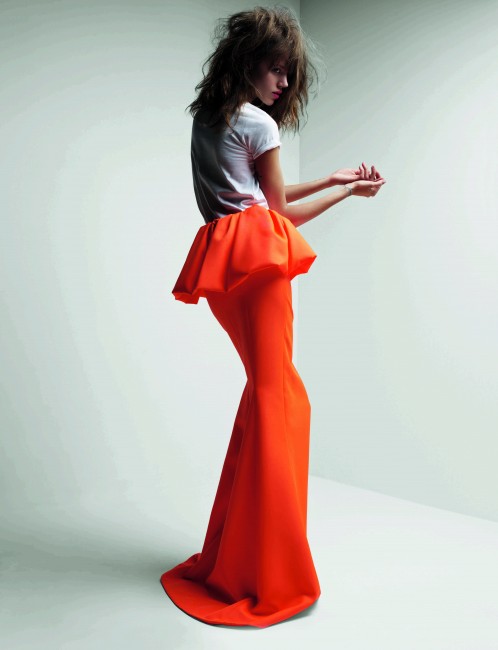 Jil Sander by Raf Simons S/S 2011, Image: Patrick Demarchelier/Vogue © The Condé Nast Publications Ltd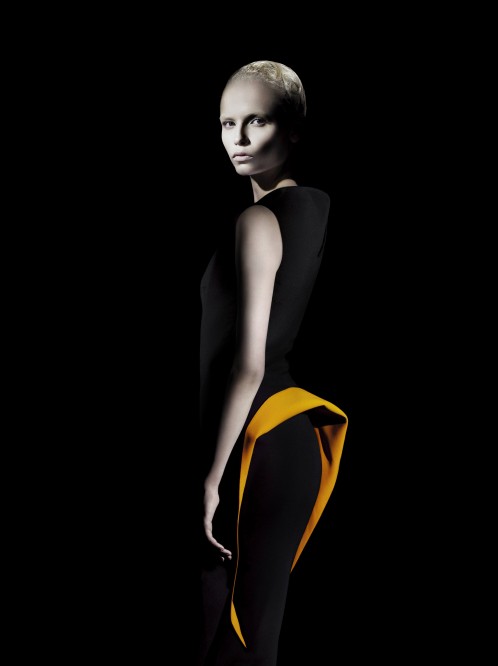 Jil Sander by Raf Simons A/W 2009-2010, Image: Willy Vanderperre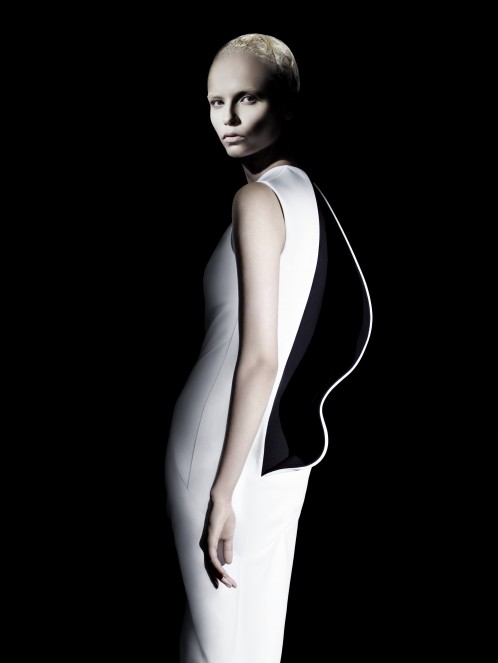 Jil Sander by Raf Simons A/W 2009-2010, Image: Willy Vanderperre
Credit, image above: Kaat Debo in front of a dress by DIOR by Raf Simons, S/S 2011, a recent acquisition for the MoMu collection. Photo by: Michaël Smits
---