---
Mark Jenkins
for Nuit Blanche 2014
Paris
The city of Paris annually presents Nuit Blanche – a one-day arts and culture festival that starts with nightfall and ends with daybreak. This year, it took place from October 4th to 5th. A roster of artistic directors have been in charge of different portions of the city commissioning hundreds of works that are all about finding new ways for citizens to interact with the urban space.
Along other artists such as Antony Gormley, our former interviewee Mark Jenkins has been asked to participate. The result is peculiarly Mark Jenkins: witty, disturbing and challenging.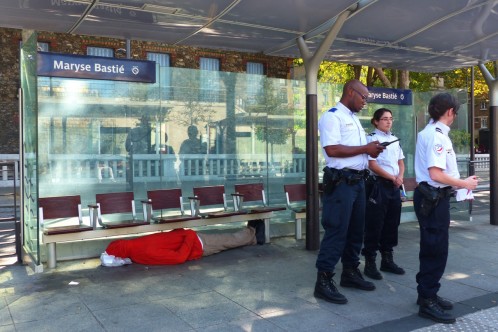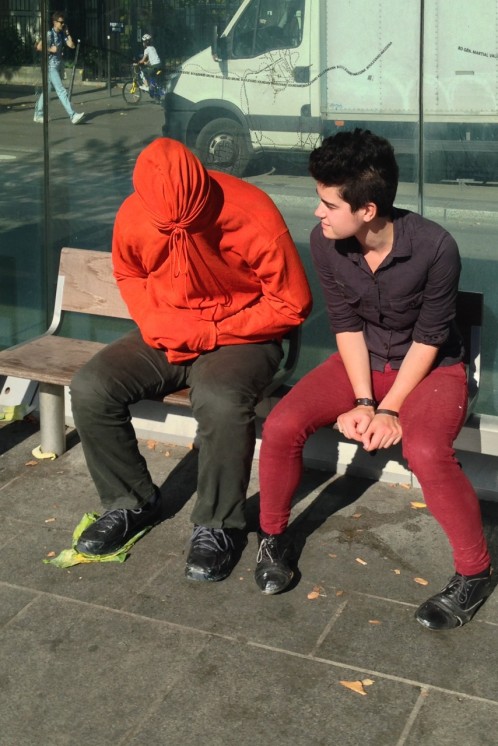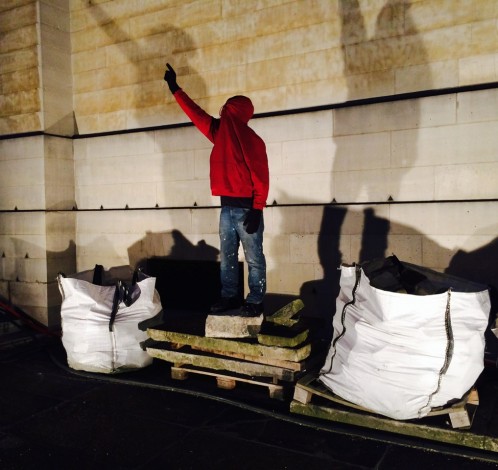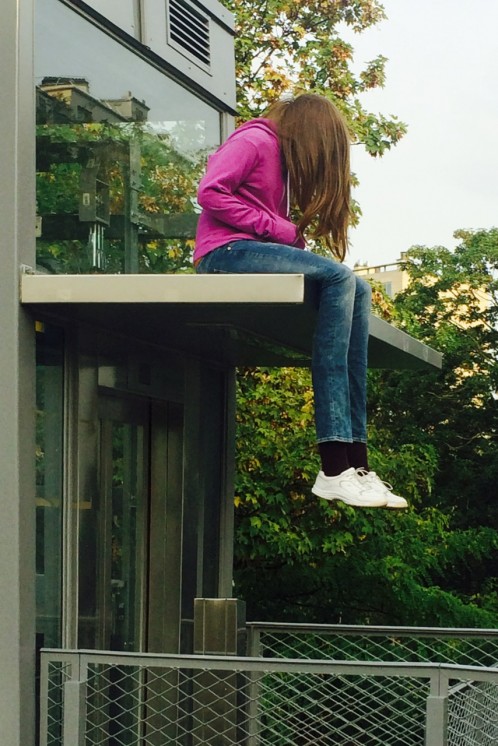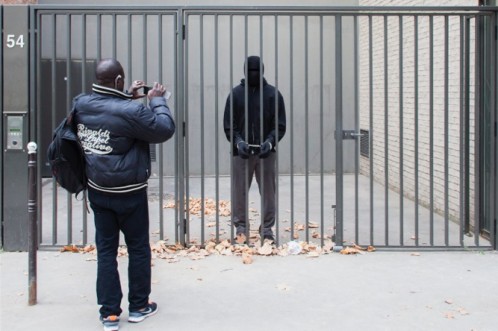 Mark Jenkins is represented by Ruttkowski;68 gallery.
---