---
Oliver JeffersNothing To See Here
London
In Nothing To See Here Brooklyn-based artist Oliver Jeffers presents a new series of works, which both question and observe modern life and its many conundrums. Referencing familiar 18th and 19th century European landscape and still-life painting, the artist investigates, via themes of censorship and ignorance, the notion that knowledge is power. This is primarily fueled by the dilemma of trying to understand what is not yet understood versus the potential comfort offered by being willfully oblivious.
To this end, he studies the ways in which an individual may utilise his limited means to be able to control his environment so as to feel empowered, even if it means commanding the very obvious laws of nature to occur.
The artist also explores the familiar scenario of instant access to information: in 'The Search', he looks at the universal, yet relentlessly viscous cycle of the more one gains knowledge and accomplises goals, the more one will need to know and accomplish, climaxing in a fantastical drowning in vibrant information that cannot quite be processed. In another set, by painting classic scenes only to deface them with the statement that there is 'Nothing To See Here', the viewer is asked which they'll believe- their eyes or their ears.
In contradicting modern scenes and subjects with references to classical painting, his depictions encourage the viewer to look a little closer at the world around them and question the mundane. This is ultimately trying to convey that learning through experience may be the only true way to learn, otherwise we're just taking someone's word for everything.
Through this exhibition of thought provoking painting Jeffers aims to ask "Are we blindly ignorant or are our eyes wide open in the dark?".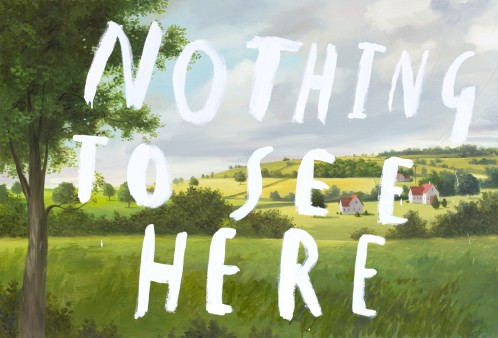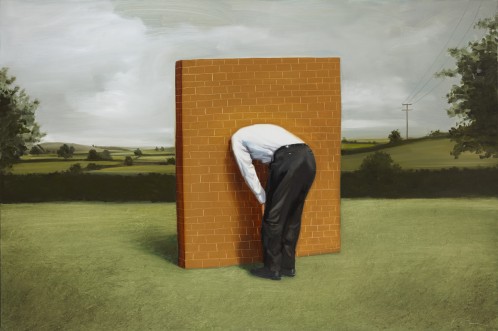 September 13 – October 3, 2013
11 Rathbone Place
London, W1T 1HR
UK
---