---
Paola Pivi
'Ok, you are better than me, so what?'
New York City
Galerie Perrotin currently inaugurates their New York space with an exhibition by Italian artist Paola Pivi.
Pivi creates artworks that are disorienting and simultaneously poetic. Though formally different, her work pushes the limit of what can be done in this world as an artwork. Her first comprehensive solo exhibition in the United States will take over both floors of the gallery and feature exclusive new works. On the ground floor, Pivi will present an installation of eight fantastic creatures. The polars bears will return in Paola's art! An unexpected performing sculpture, "Money machine (true blue, baby I love you)" will also be on display on the lower level, evoking the topography of the New York building which was previously a bank and hosted a vault.
Nomadic by nature, Paola Pivi has lived all over the world, including Shanghai, the remote island of Alicudi in southern Italy, and Anchorage, Alaska. Last year, the artist was commissioned two original public artworks in New York City: "How I roll", a project by Public Art Fund, a Piper Seneca airplane rotat- ing on its wingtips, installed near Central Park at Doris C. Freedman Plaza, and "Untitled (zebras)", a striking image of zebras on a snow-covered mountaintop on the 25-by-75-foot High Line Billboard at West 18th Street. Like all of her photographs, this image is a live-action still, presented without digital intervention. Another of her iconic photographs, "Untitled (donkey)", shows a lonely donkey on a boat floating in the Mediterranean Sea.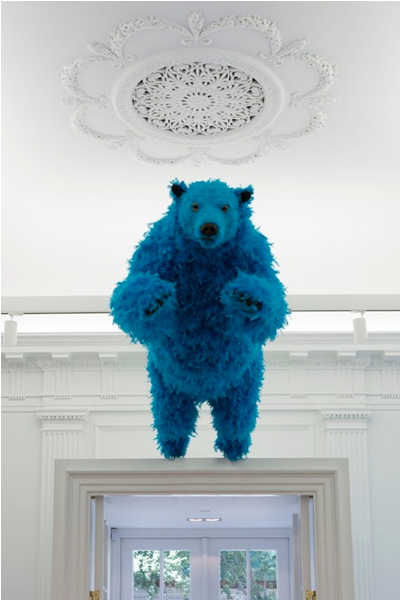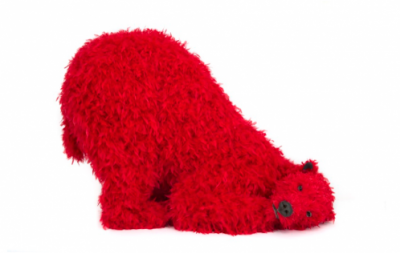 September 18 – October 26, 2013
909 Madison Avenue
New York, 10021
USA
---