---
Parra
Milan
Finally, today is the day, our interviewee Parra opens his second, long-awaited solo exhibition after the 2009 success in Milan. It takes place at Galleria Patricia Armocida and shows seven medium-sized canvases, ten watercolors, four black and white drawings as well as two sculptures.
The show takes its title, Il senso di colpa (The Guilt), from concerns the judgment we give ourselves in every shade of our life: work, everyday relationships.
Originally from southern Holland, first considered a cult artist by graphic designers, in the last years Parra landed to important international galleries and museums, such as San Francisco MOMA. Parra is an artist with a myriad of talents: illustrator, graphic designer, creator of Rockwell by Parra Clothing and musician in Le Le.
Parra is known to lovers of his illustrations for the themes and motifs which have become unmistakable and distinctive trademarks of his style: flat, highly saturated colors, vibrant typographic hand-drawn letters, and worlds inhabited by hybrid, bizarre, surreal characters. Men with bird heads, fleshy and voluptuous women with round sensual bodies, mixed with texts and themes ranging from sarcastic and introspective, to ironic and bold, all the way to nonsensical.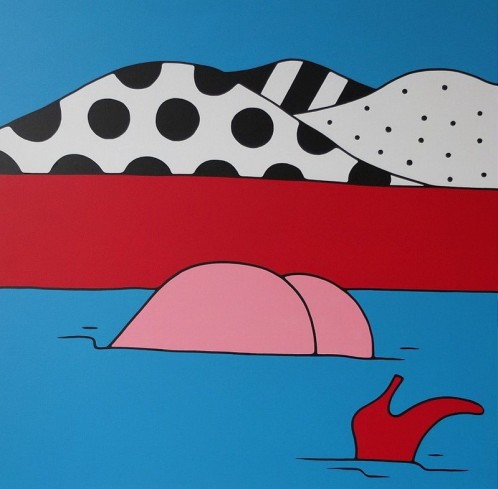 May 27 – July 26, 2013
via Lattanzio n°77
20137 Milano
Italy
---