---
Paul Fägerskiöld
Los Angeles
Paul Fägerskiöld's work assumes painting as a language and then works within it to develop meaning, to explore form and to provide poetics. For his current first solo exhibition in the United States at PISM, Paul articulates two clear faculties of painting, its semiotic voice and its aesthetic voice, via two distinct series.
The prominent series in Fägerskiöld's exhibition is a body of work made using acrylic paint expelled from aerosol cans, in drips that form minuscule dots on the surface of the canvases. They are polychromatic surfaces that give the impression of a monochrome, depending on the proximity of the viewer to the canvas. These shifting optics define the paintings, which mix paint color through light rather than pigments, creating a dynamic surface that moves with the vision of its audience.
The second series in the exhibition is defined by semiotic information rather than optical persuasion. In his White Flag paintings, Fägerskiöld foregoes color and reproduces flags in white monochrome on natural canvas. The flags are sourced from dissolved national or regional entities, examples of failed or expired political and geographical demarcations. By divesting them of color, Fägerskiöld acknowledges that each flag has been divested of its political agency. The white flag, a metonym for surrender, becomes a filter over the more specific signs within these former flags, pointing to the surrendered politics or ideologies.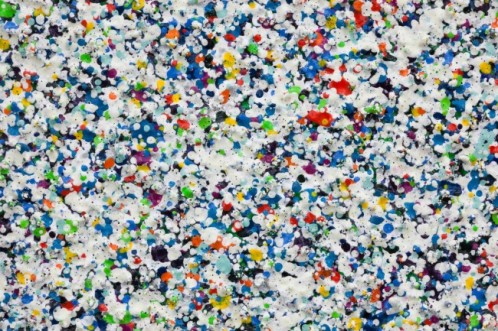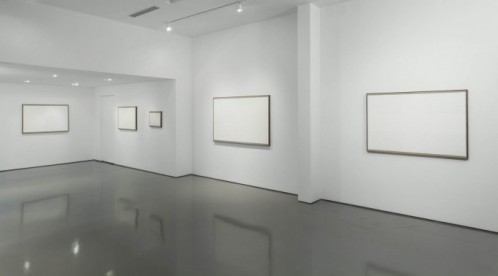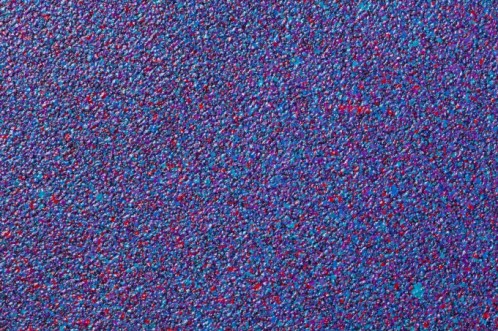 December 13, 2013 – February 1, 2014
8746 W. Sunset Boulevard
West Hollywood, CA 90069
USA
---