---
Rafael Parra Román
'Fooled'
Cologne
'Fooled' is the first solo exhibition of Rafael Parra Román with Cologne-based Pop;68. The Spanish curator, art historian and artist reworks already existing visual material, adding them another level of discernment.
Inspired by American glory days and their aftermath, Román uses 1960s and 1970s pictures that he metamorphoses by adding his own message, text and content to it. With photography, collage and montage, he adds another layer to American clichés thus blending two centuries of ideas and perception together. With a hint of humor, the discussion '-Mom, it's time, open the jar and let the ashes fly away! Dad will be fine, he loved this place -The only thing that he loved was this carl He was an asshole' is added to a dry west coast landscape, thus setting the scenery to the dialogue. In 'Paradise' a pile of hamburgers is falling down a calm waterfall, reference to both American clichés of capitalism and obesity.
The subtle addition that Román brings to material forgotten or intentionally throw away by their subjects triggers a second gaze by questionning our self-evident perception on familiar situations and images.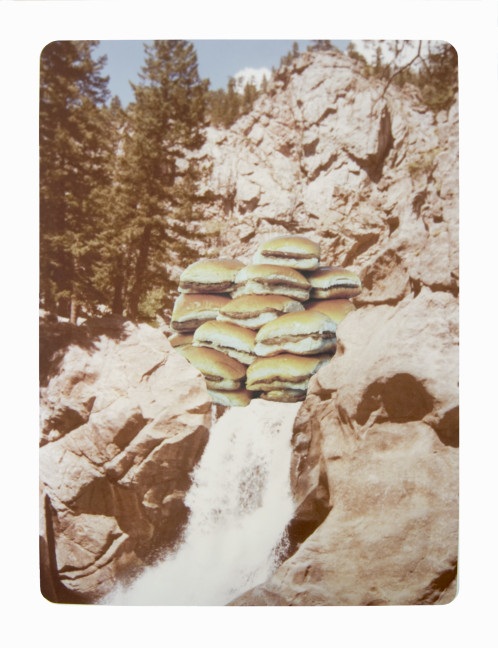 Rafael Parra Román Paradise, 2015, Mixed media on paper 51 x 38 cm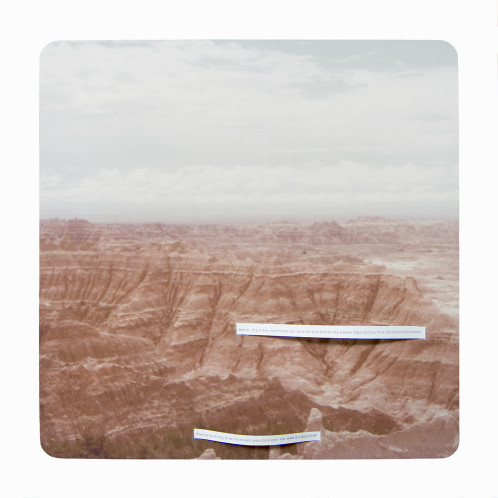 Rafael Parra Román, No reason to cry, 2015, Letterpress and ink on photography 38 x 38 cm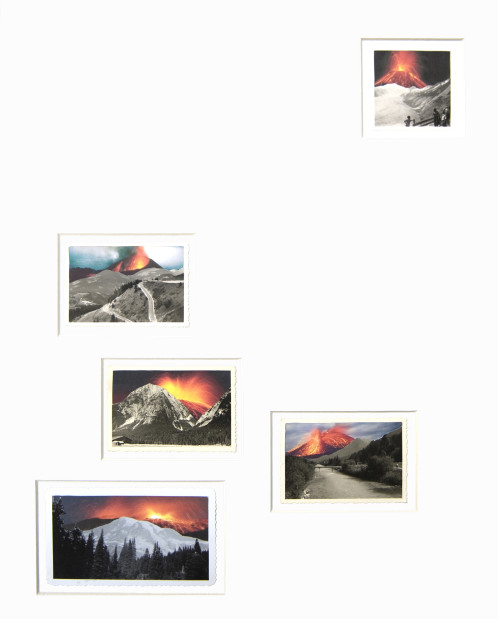 Rafael Parra Román Portable volcanoes, 2015 Mixed media on paper, 41 x 35 cm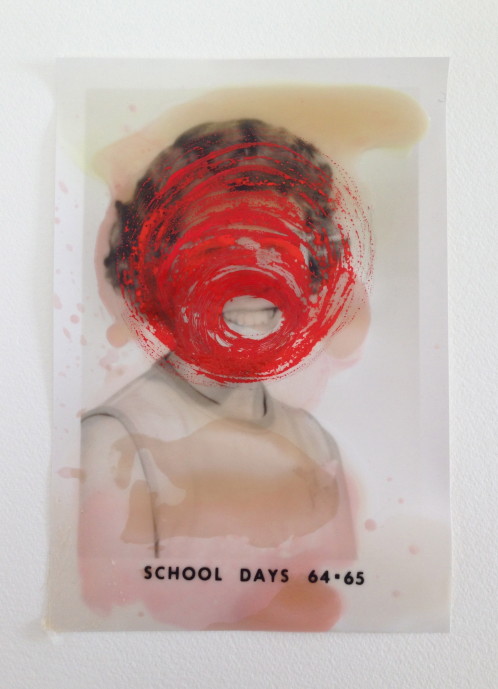 Rafael Parra Román, Honey, 2015, Honey and acrylic on photography 30 x 21 cm

Rafael Parra Román

Pop;68

Bismarckstrasse 68
50672 Cologne
Germany
---