---
Silvia Prada
Los Angeles
Spanish born artist Silvia Prada has created a series of drawings, poster montages and large-scale murals that capture the typecasting and idealized character building that has become ingrained in our minds through media, pop culture and iconography. Put together in her book THE NEW MODERN HAIR: A STYLING CHART, those works serve as a departure point to help define the male persona, identity and representation within the parameters of visual and popular culture.
The portraits – with titles ranging from The Flat Top to The Sportsman and also to Executive Contour – pay homage to vintage barbershop imagery and are juxtaposed with didactic geometric drawings; all loony remixes of 20th-century art movements such as Bauhaus, De Stijl and Russian Constructivism. Each geometric composition highlights the role of shape in stylistic creation, commanding a manifesto for the references that the portraits point to. The poster montages illustrate the vast and extensive research Prada conducted for these works and contextualize their temporal framework of the 50's, 60's and early 70's.
The exhibition features contributions by visual artists Marc Balet, Damien Blottière, Bruce LaBruce, Michael Forrey, Kim Ann Foxman, Robert Knoke, Brian Kenny & Robert W. Richards, Slava Mogutin, Xevi Muntané, Jimmy Paul, Daniel Riera, Collier Schorr & Holli Smith, Saya Solana, A.L. Steiner + OTHERWILD, Daniel Trese and Luis Venegas. Each contributor has been invited to exhibit an artifact that relates to the subject matter at hand.
Curated by Joakim Andréasson
Art Direction by Alessandro Fargnoli
Produced by cultureEDIT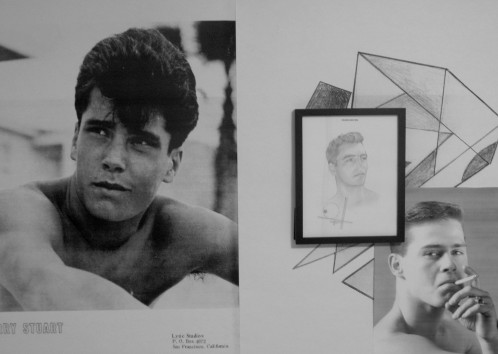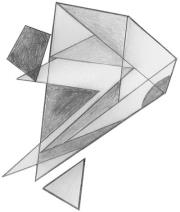 January 18 – February 26, 2013
Blue Building, 2nd Floor, #B255
8687 Melrose Avenue
West Hollywood, CA 90069
USA
---