---
Tilt
Los Angeles
Recognized internationally as a traditional graffiti artist, Tilt began as a youth on the streets and train cars of Toulouse, France. Developing his personal style of graffiti in the 1980s, he perfected his artistic practice to reflect his growing love of this mode of expression. A self-declared "graffiti fetishist," he has traveled the globe to spread his vision.
Tilt recalls both primitive lettering and more complicated 3D, wild style characters with an emphasis on strong colors and high impact shapes. The majority of his paintings focus on the stylization of various sayings and names, rendered in "throw-up" bubble letters. Designed for fast execution, "throw-ups" allow graffiti artists to quickly and efficiently lay down their art on the urban landscape. Most interested in conveying the action of graffiti throw-ups and tagging, Tilt's style retains this classic hip-hop ideology.
All You Can Eat exhibits new works by Tilt, including paintings, works on paper, installations, and sculpture. In his signature bubble-letter style, Tilt serves up the quintessential American feast. He has always played with the conceptual and literal application of words, and for All You Can Eat, his evocation of the "throw-up" aesthetic is no exception. Both a reflection of the American appetite and a commentary on consumption habits in general, his work uses the instantly recognizable iconography of classic American foods to present the stereotypical over-indulgent lifestyle.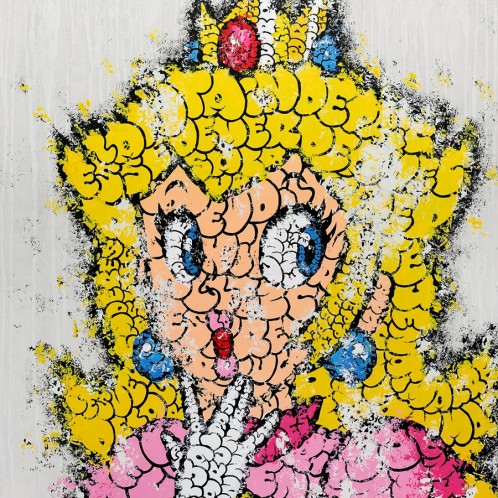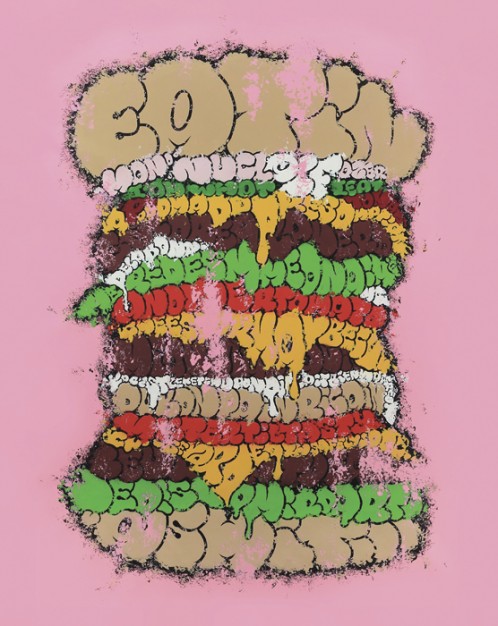 January 17 – February 19, 2013
12196 Ventura Blvd
Studio City, CA 91604
USA
---