---
Swarovski Designers of the Future Award 2015
Basel
As a member of the Swarovski Executive Board, developer of the Swarovski Crystal Palace, associate of Atelier Swarovski, Swarovski Foundation and Swarovski Designers of the Future Award, Nadja Swarovski is a leading character of the Swarovski Group. After five years working at Gagosian and for fashion publicist Eleanor Lambert, she joined the family industry created by her great-great-grandfather Daniel Swarovski in 1995. It's since then that the innovations within the leading crystal group have not stopped. It's core to the brand to be at the edge of new innovations and creations. Thus, it has been a logical consequence for Swarovski to partner up with Design Miami/ Basel and its Designers of the Future Award.
Since 2006 this price supports young international designers and studios exploring their field through innovative technologies and materials. The winners of this year's edition are Tomás Alonso, Studio Swine and Elaine Yan Ling Ng.
On the occasion of the showcase during Design Miami/ Basel, we sat down with Nadja Swarovski and discussed the brands collaborations with creative disciplines such as design.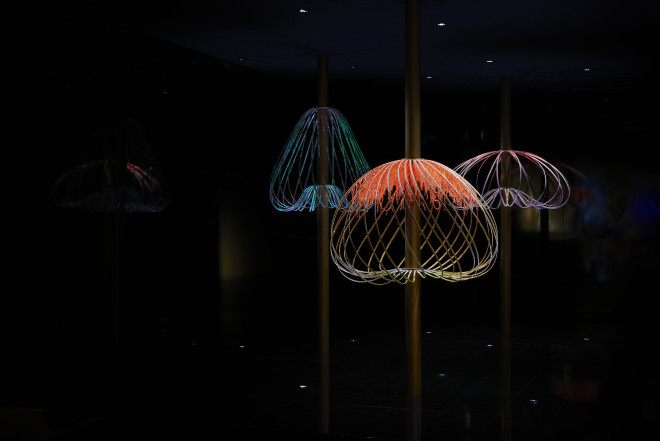 Elaine Yan Ling Ng, 'Sundew'
Wertical: You are partnering with Design Miami/ Basel since 2008.
Nadja Swarovski: Yes, and this year we are marking our collaboration with the support of the Designers of the Future Award. It feels very natural as we are likewise working with young talents from other creative disciplines such as fashion or jewelry.
WE: What made you start working with designers?
NS: It has been around ten years ago when the discussion about the relation of art and design has kept us busy. We wanted to be part of both disciplines and thought, a partnership with Design Miami/ Beach will be best. Since then, it all grew organically.
WE: It has been during Salone del Mobile in Milan when you saw the candidates of Designers of the Future Award. What made you go for the finalists that are now on view at Design Miami/ Basel?
NS: Their philosophies. Tomás Alsonso convinced us with his appreciation for material; Elaine Yan Ling Ng with her respect for craftsmanships and Studio Swine for its multidisciplinarity.
WE: So it's about their perspectives?
NS: Yes, as this is what we are constantly looking for: new perspectives.
WE: In order to provide Tomás Alonso, Studio Swine and Elaine Yan Ling Ng a new perspective on Swarovski, you enabled them to have a look into the working methods of Swarovski, respectively the brands history as well as latest innovations. What are the latest innovations of a brand celebrating its 120th anniversary this year?
NS: We are currently working on new gemstones and their applications. One result is a mesh made from very small stones that feel like fabric on the skin. We are also constantly working out new ways of polishing, the latest way of polishing for example, came into being in collaboration with Gaultier. Lately, we also developed a shoe made from glass for Sandy Powell, the costume designer of Cinderella. All this are things bringing us out of our comfort zone and confronting us with the new.
WE: Have the chosen designers had requirements like developing further those new techniques?
NS: No, it has not even been a requirement to work with crystals. But I think seeing the old and the new has been very stimulating. Elaine Yan Ling Ng worked with technologies and new fabrics, embroidered with crystals and woven according to a traditional Chinese method. Tomás Alonso discovered the polishing and found an own approach to it which in turn challenged us to do something that we never created before. He explored the 47° angle, which is the angle that turns light into a mere.
WE: Are the works of the participants of the Designers of the Future Award also a source of inspiration for you?
NS: Totally.
WE: What is your personal approach to design?
NS: I love the creation process. As an art history major, I consider art as very important – art is a reflection of the Zeitgeist and thus, a crucial part of life. It's nice to take an active role in it and help it shape. It's the same with the crystals. We can not only supply the crystal, we have to inspire and guide the industry on how to use it.
WE: With your background in art history, one could think you would most probably go for collaborations with artists. Is it planned in the future?
NS: There absolutely is an opening for that. What we do is always a natural evolution. I don't believe in forcing things. We talk to artists but then, art is only one-dimensional. Our product is three-dimensional. This is actually what leads us to design right now.
WE: But what about sculptures?
NS: Yes, true – they are three-dimensional, but then: is it art or design?
WE: And there it is again: the discussion about the relation of art and design.
NS: Which actually doesn't matter for me. An artist is an artist. Let's put it this way: I absolutely believe in celebrating the designer and the creative force of an artistic work. And what I like is to connect the designer with the consumer, but this is something that usually doesn't happen in the world of art. I totally believe that the passion and the emotion an artist invests in a work, is part of the piece and therefore important for a connection between the artist and the spectator. 
WE: But art is often just a commodity.
NS: Yes, unfortunately.
WE: Is it this lack of close relationship that made you back away from the world of art and go back to your family roots?
NS: It has more been me finally realizing what I could contribute. There have been a few things to be done.
WE: Definitely. Swarovski has had quite a dusty reputation, you polished it.
NS: Yes, because we wanted to create a product that's relevant for the consumer and the great thing about working with different designers is, they are still on the pulse of everything. They are able to present a certain Zeitgeist and that again is relevant to people.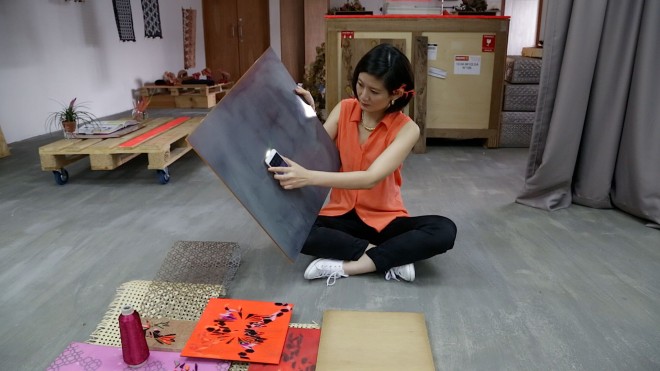 Elaine Yan Ling Ng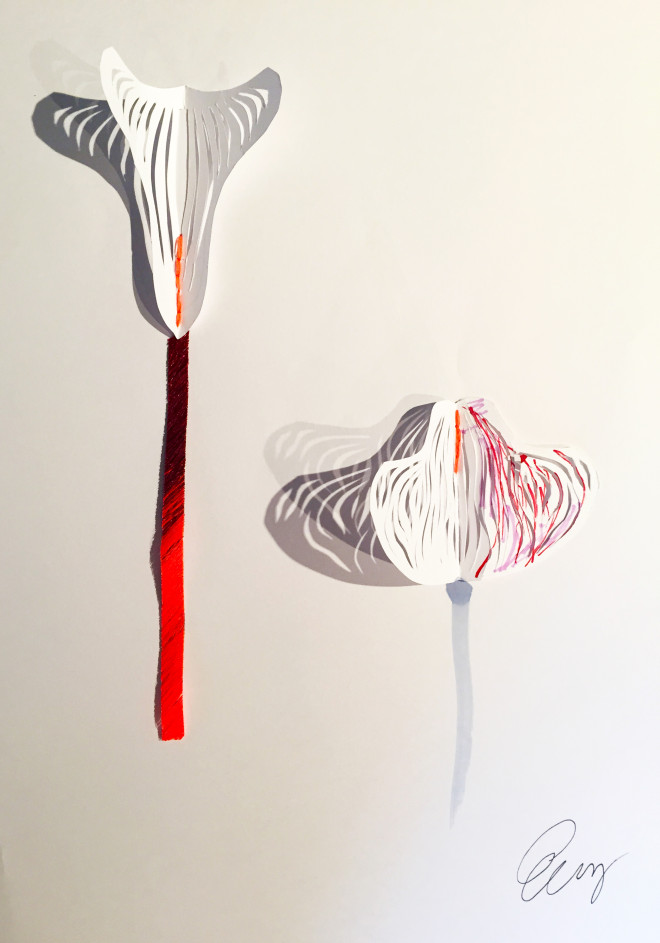 Elaine Yan Ling Ng's sketch of her work 'Sundew'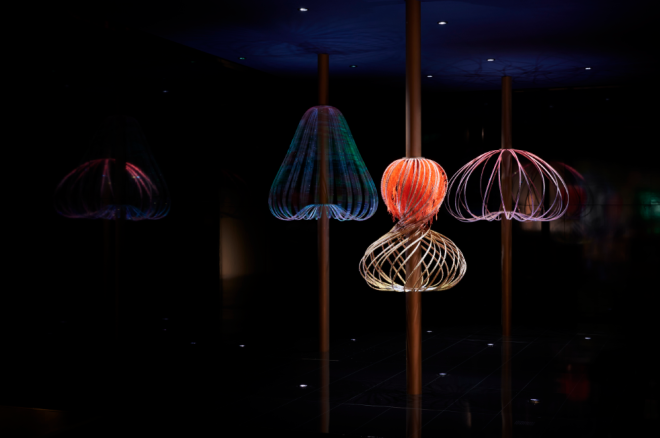 Elaine Yan Ling Ng, 'Sundew'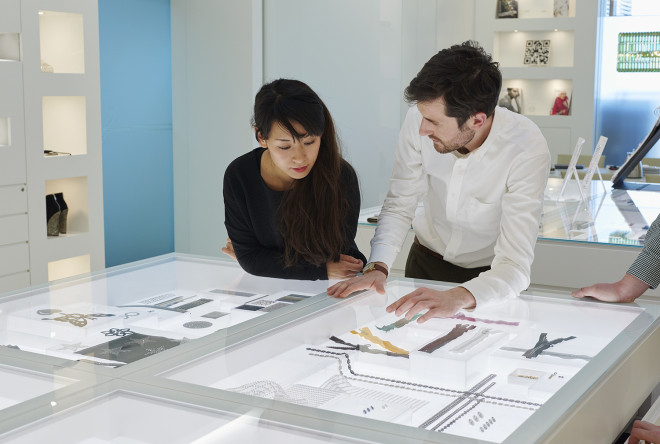 Studio Swine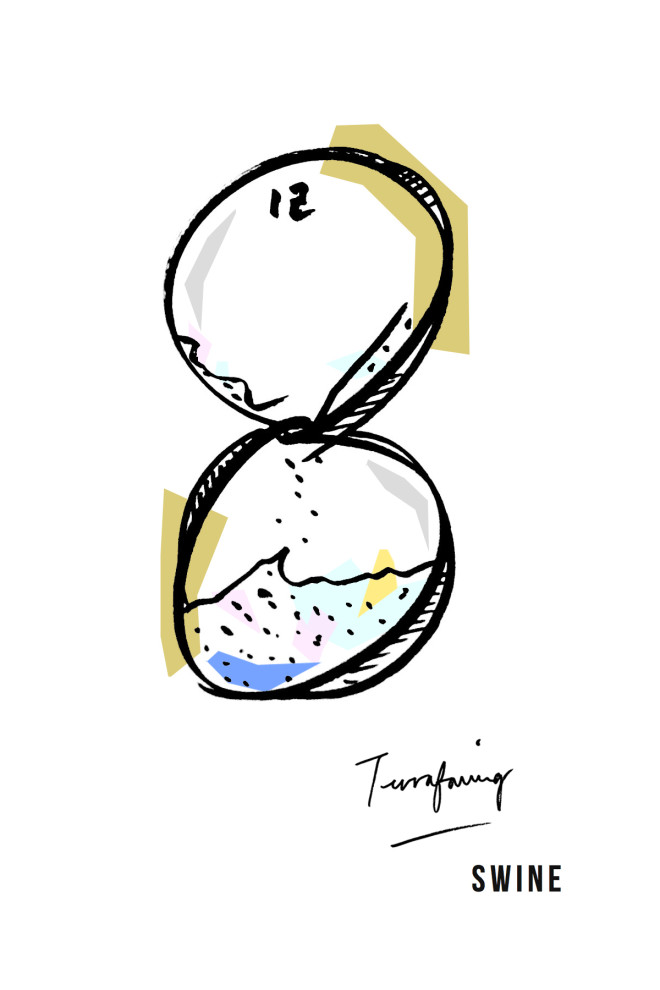 Studio Swine's sketch of its work 'Terraforming'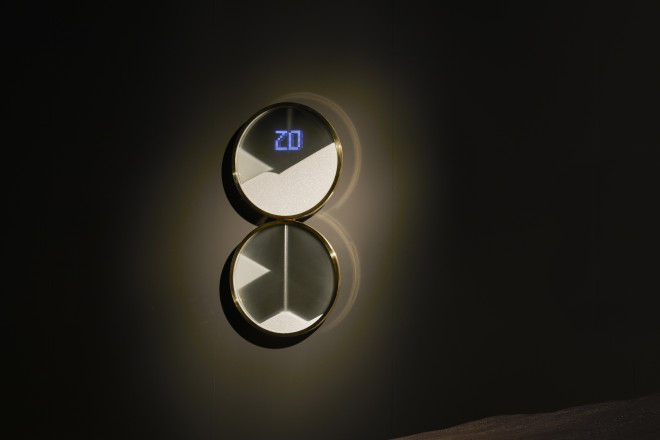 Studio Swine, 'Terraforming'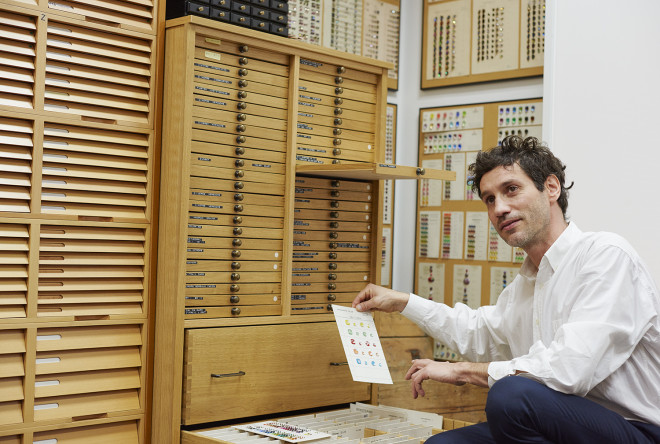 Tomás Alonso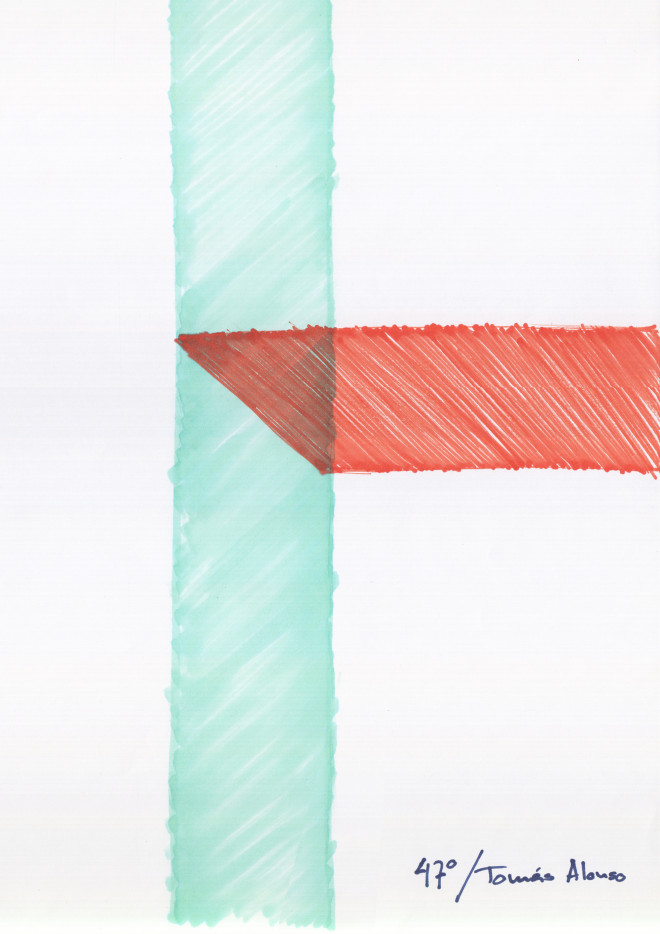 Tomás Alonso's sketch of his work '47°'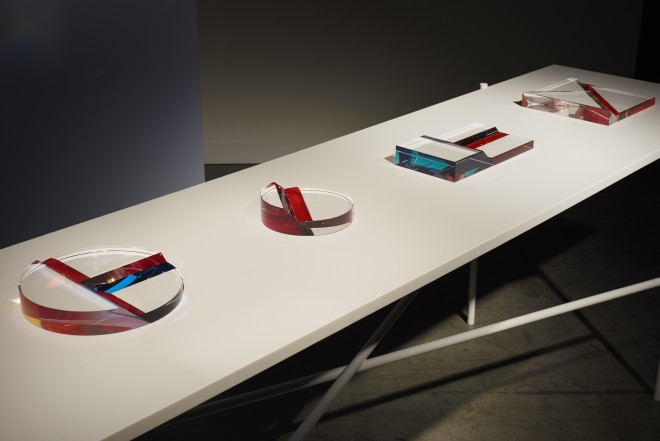 Tomás Alonso, '47°'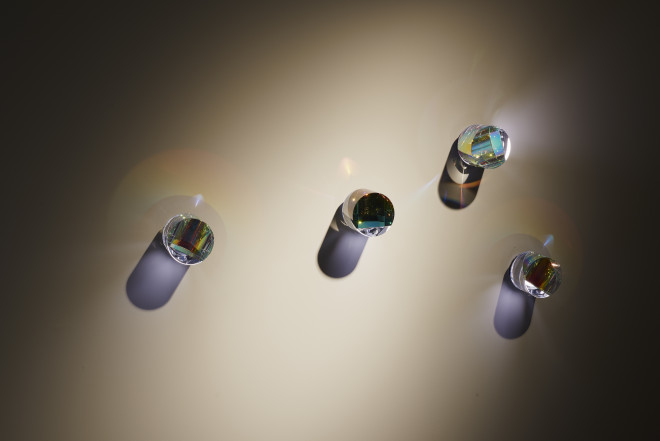 Tomás Alonso, '47°'
---