---
Transmission LA: AV CLUB
Los Angeles
The video platform "The Avant/Garde Diaries" presents Transmission LA: AV CLUB, curated by Mike D, an interdisciplinary festival featuring the work of 16 contemporary artists, musicians, designers, filmmakers, and chefs, including Peter Coffin, Jim Drain, Will Fowler, Benjamin Jones, Mike Mills, Takeshi Murata, and Tom Sachs.
The 17-day festival illustrates how audio and visual art forms complement and influence each other, through various exhibitions, concerts, DJ nights, performances, and installations. The event's logo embodies Mike D's artistic concept, depicting the letters A (for audio) and V (for visual) as inextricably fused.
Participating artists: Cory Arcangel; Sanford Biggers; Roy Choi; Peter Coffin; Jim Drain; Jim Drain/Ara Peterson; Family Books, David Jacob Kramer; Will Fowler, Jonah Freeman/Justin Lowe; Ben Jones; Robert McKinley; Mike Mills; Takeshi Murata; Ara Peterson, Public Fiction; Tom Sachs; Sage Vaughn.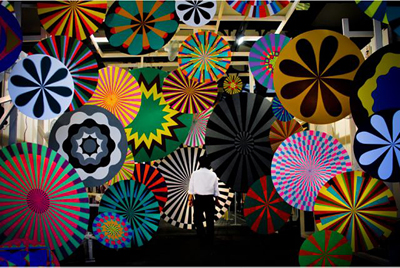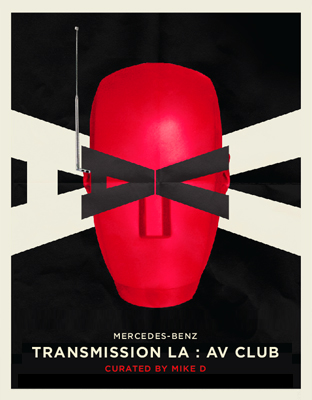 The Geffen Contemporary at MOCA
April 20th – May 6th, 2012
152 North Central Avenue
Los Angeles, CA 90013
USA
---