---
Urs Fischer
Los Angeles
Spread across MOCA Grand Avenue and The Geffen Contemporary at MOCA, the first survey in the United States of the Swiss-born artist Urs Fischer weaves together some of his most memorable and iconic sculptural works while creating an unexpected landscape in both venues.
Fischer's world is fluctuating and unpredictable, and the pleasure that we derive from his sculpture and painting is based on our attraction to and simultaneous repulsion by the dreamlike appearances that he constructs. Fischer's work is characterized by an unending diversity of materials, strategies, concepts, and images. Sculptures are created through an elaborate aluminum casting process, roughly hewn in wood, or cast in wax only to melt away during the run of the exhibition. The artist delights in the possibilities of surface, but even works that suggest his handmade touch turn out to have been produced through a range of digital processes in order to create the oddly surreal appearance of reality gone wrong.
A twisted take on the real, Fischer' work unabashedly declares its affiliation to such art historical movements as Pop, Surrealism, and Dada, all of which similarly toyed with the found image to create new and unanticipated combinations, shifts of scale, and a sometimes violent collision of visual information. Fischer's work is characterized by a morbid glamour-sexuality, the macabre, and the disturbing effects of fracture and collage all make frequent appearances in his oeuvre and echo our contemporary environment of constructed images. But this adult and consumer-conscious world abuts a (not unrelated) fairy-tale landscape populated with houses made of bread, giant falling raindrops, collapsing beds, and melting objects. In the artist's imagination anything is possible, including the dramatic escalation in scale of a fist-size clay sculpture to a towering monolith of more than forty-five feet apparently produced by the hands of a giant.
At MOCA Grand Avenue, Fischer presents a survey of works from the last two decades.
At The Geffen Contemporary at MOCA, Fischer has undertaken a vast collaborative project contributed to by 1,500 individuals invited to come and work in clay in the weeks preceding the exhibition opening. All were asked to join him in making figures and animals out of clay-familiar forms to all, allowing for variation within a theme so that the possibilities for style, structure, scale, and finish are open to exploration while the overall refrain remains the same.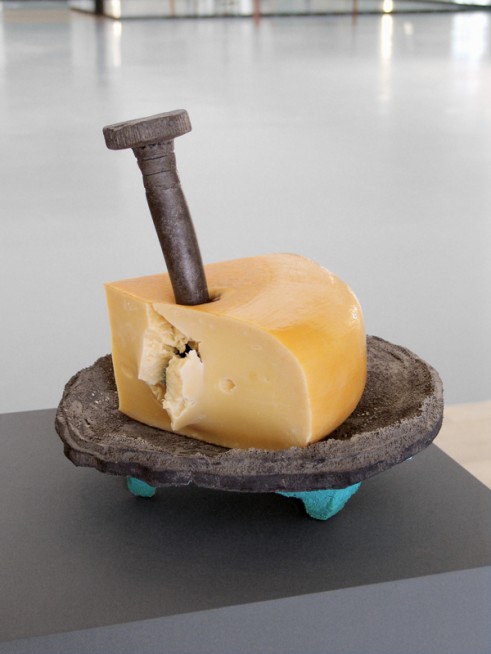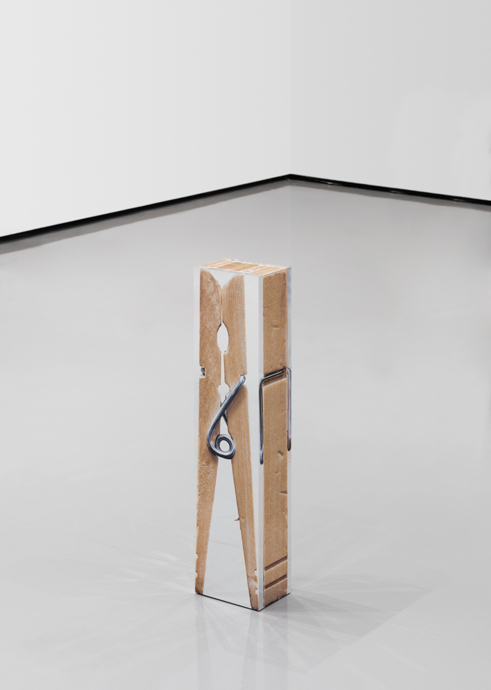 April 21 – August 19, 2013
MOCA GRAND AVENUE
250 South Grand Avenue
Los Angeles, CA 90012
USA
THE GEFFEN CONTEMPORARY AT MOCA
152 North Central Avenue
Los Angeles, CA 90012
USA
---