---
Gabriele and Dieter Kortmann
For Gabriele and Dieter Kortmann, no place is too good for art. Their house in Cologne is crammed with artworks on every available surface. They stand, hang and integrate naturally into the surroundings, the way plugs and light switches might in other homes. There is art in the guest bathroom, the cellar and even the laundry room. In the foyer stands a Chinese terracotta horse from the Han dynasty, while in a distant room, a golden opium bed faces Councillor of Commerce, Richard Naether, as painted by Franz Stuck. The hallway is decorated with architectural photos by Boris Becker and a nude by Helmut Newton. And next to the dining table is a melancholic figure by Chinese artist Liu Ye.
We met the Kortmanns in their art-filled home, which they bought in 1994. The house was renovated by Heinz Bienefeld until his death, when his son took over. The result is a remarkable space that is stark enough to serve as a showcase for art, yet warm enough to feel comfortable and homely.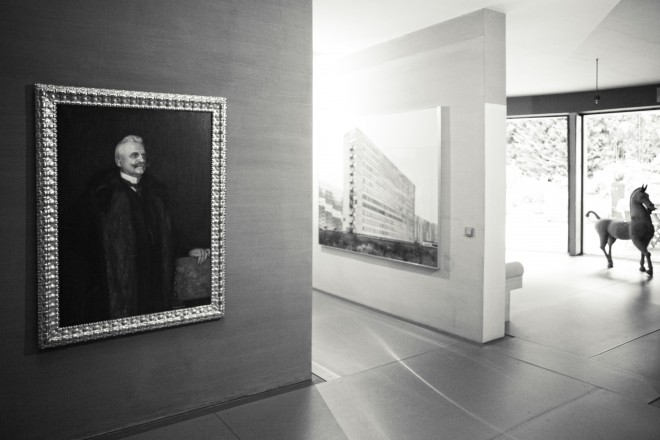 Read the full interview in the printed issue of Wertical.
Release: 2014.
Reserve an issue by sending an email to: contact@wertical.com.
---