---
Parra
Whether it is an absurd photo that he comes across on the Internet or a book that he stumbles upon, it is the "everyday and the awkward" that inspires Dutch artist Piet Janssen. Whatever medium he works in, his style remains very much the same: human, yet abstract; plain, yet colored. And that hallmark is seen on canvas, in a sketch, a shoe, a sculpture, or even a laptop sleeve.
Janssen, who is more commonly known by his alias Parra, didn't realize how successful he was until his first exhibition at London gallery, Kemistry, where his posters sold out. That was a watershed moment, and one deal soon followed another.
In tune with today's embrace of all things glamour, pop and commercial, Parra's signature style delighted the market and increased his exposure. Today, however, he is backing away from commercial jobs to focus on his independent artwork.
We met the 36-year-old illustrator in his studio in Amsterdam as he makes last-minute preparations for his upcoming exhibition at HVW8 Art + Design Gallery in Los Angeles.  He gives us a glimpse into the selected works and shows us some of his earliest works, too.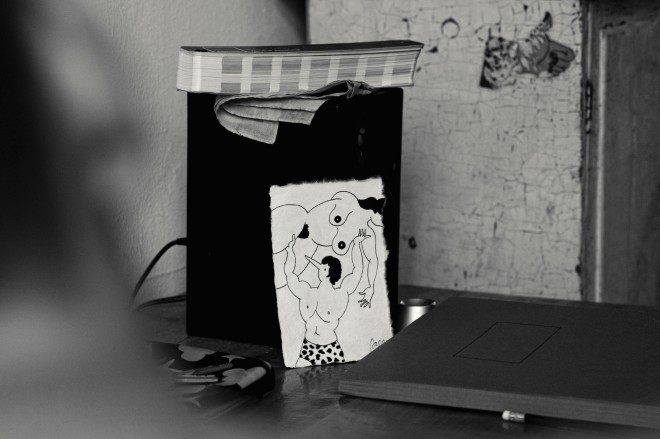 Read the full interview in the printed issue of Wertical.
Release: 2014.
Reserve an issue by sending an email to: contact@wertical.com.
---