---
Eve Arnold
München
This spring the Kunstfoyer der Versicherungskammer Bayern pays homage to the grand dame of photography with a retrospective exhibition that is also Eve Arnold's first exhibition in Germany. It will showcase her reportages such as New York by Night, Harlem Fashion Show (1950), The First Five Minutes of a Baby's Life, Voodoo in Haiti, Malcolm X, and Vogue Fashion Show (1977); as well as her travel photographs from Afghanistan (from the late '60s), China and India (circa 1980), and her legendary portraits of Marilyn Monroe, Marlene Dietrich, Joan Crawford, Isabella Rossellini, Clark Gable, Orson Welles, Peter O'Toole, and Anthony Quinn.
She became particularly close to Marilyn Monroe, whom she accompanied and photographed over a period of ten years.
Eve Arnold was born in Philadelphia, Pennsylvania, in 1912 to Russian immigrant parents. She began photographing in 1946, while working at a photo-finishing plant in New York City, and then studied photography in 1948 at the New School for Social Research in New York.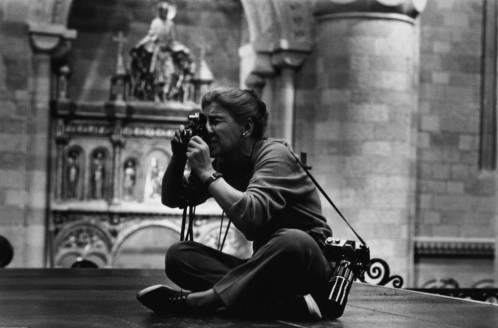 Kunstfoyer der Versicherungskammer Bayern
March 14th – June 3rd, 2012
Maximilianstraße 53
80530 München
Germany
---