---
Nils Müller
Cologne
After eight years in the making and journeys taking him across the globe, Nils Müller just published his second photo book Vandals. Following his 2009 publication Blütezeit, Vandals takes the illegal and dangerous activity of graffiti on trains on 192 pages to a more personal level, one that is more detailed and yet, more abstract, too. The photos bear witness to the elaborate level of planning required to carry out the acts. They reveal team spirit as well as heightened emotions and tension, as trainwriters attempt to evade motion detectors and security cameras while scaling barbed wire fences.
Coinciding with the publication of Vandals is an eponymous exhibition showcasing a selection of photographs from the book. Presented in large-sized formats, they bring you closer and deeper into the underbelly of railway graffiti. It's almost like we are on site ourselves.
Nils Müller is a former graffiti artist who taught himself photography to immortalize his work before it was cleaned up by authorities. It wasn't long before he realized he wanted to show more than just the defacement of public structures. His photographs elevate graffiti into a sophisticated visual language that thrills both because of its illicit nature and aesthetic value.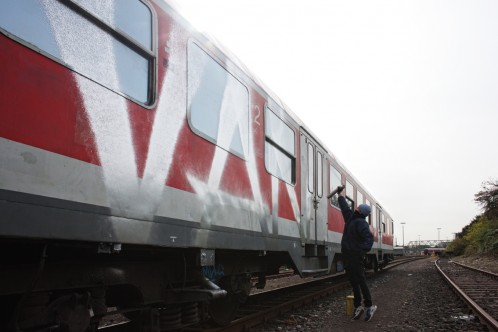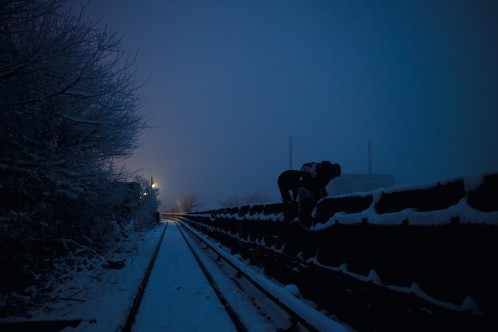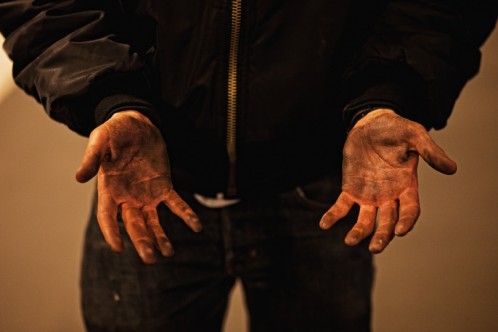 Book
Normal version:
Publikat
Format: Hardcover
ISBN: 978-3-939566-38-0
Limited edition:
Available at Ruttkowski;68 gallery
May 24 – June 2, 2013
Bismarckstr. 68
50672 Cologne
Germany
---