---
Wolfe von Lenkiewicz
London
Riflemaker currently presents the debut exhibition by Wolfe von Lenkiewicz. Lenkiewicz is a British-born artist of German-Polish-Jewish descent whose paintings use imagery from classical art as well as ideas from contemporary life. Born into a dynasty of painters, his great-grandfather was Baron von Schlossberg, court painter to King Ludwig II of Bavaria, his father was the British painter Robert Lenkiewicz.
Lenkiewicz graduated from the University of York with a degree in Philosophy, specialising in Contemporary Epistemology which has influenced and guided the conceptual side of his work as an artist. He is known for his immaculately rendered (re)mixing of familiar modes and idioms from art history, creating ambiguous compositions which question accepted critical thought and ideas. His work features in numerous international collections.
The artist's chief concern is our use of language and its re-interpretation with regard to the visual arts. Lenkiewicz's disruptions highlight our own complacency toward key components we have come to both accept and rely on. Our knowledge of various artist's 'stylistic signatures' has become so ingrained that we take them for granted. It is not until they are questioned that we realise how much confidence we place in them. Oscillating between painting, drawing and sculpture, the provocative nature of Lenkiewicz's work demonstrates the infinite possibilities which exist by combining and re-interpreting the images of our time.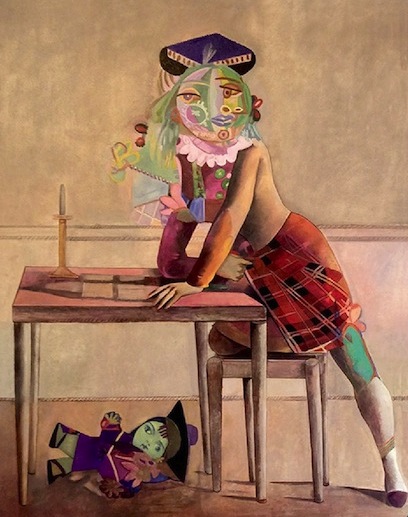 79, Beak Street
London W1F 9SU
UK
---