---
Anselm Reyle
Hamburg
Anselm Reyle, who is most well known for his stripe paintings, his alluring glossy foil paintings and the "African Sculptures," currently shows Mystic Silver – an exhibition featuring some 80 selected works from the different series as well as new pieces.
Reyle meets this challenge by separating the 3.200 sqm large North Hall of Hamburg's Deichtorhallen into two different sized areas: Like a curtain, a wall made of silver foil separates a room illuminated with natural light from a dark room. He shows a typical selection of his paintings, which are based on each other in their conceptual development, such as stripe paintings, gestural works, various foil paintings to recent works following the "paint-by-numbers" principle.
Characteristic of Reyle's approach is the use of found objects, which have been distanced from their original function, alienated visually and put into a new context. He is working in the media of painting, sculpture, and installation, thereby using particular materials such as Mylar of shop windows, acrylic pastes, car lacquers, LED-lights and useless residues from our civilization. Reyle critically reflects not only upon the prevailing codes of taste but also the sometimes utopian ideals of Modern abstraction.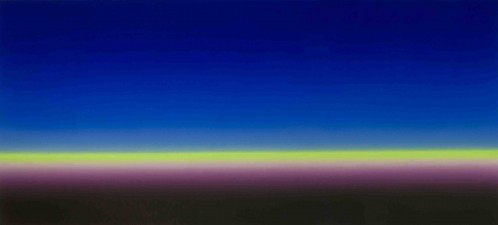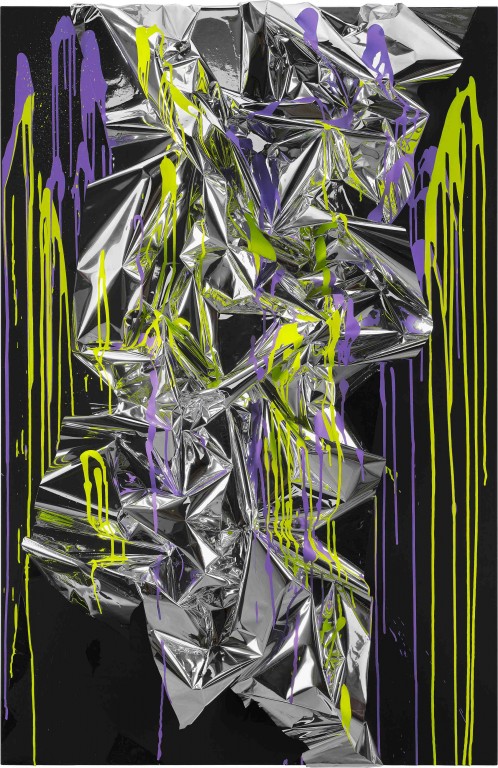 November 9th, 2012 – January 27th, 2013
Deichtorstraße 1-2
20095 Hamburg
Germany
---