---
Helmut Newton
'A Retrospective'
Amsterdam
Portrait and nude photographer Helmut Newton is currently honored with a major exhibition entitled Helmut Newton: A Retrospective at the Foam Museum. Often provocative, always aesthetic, his pictures marked the 20th century with a singular and most recognizable study of beauty. The body of work from the German photographer who first made a name for himself in the United States is featured with more than 200 photographs.
Long legs, erotic and powerful, the woman according to Newton is the center of Helmut Newton: A Retrospective just as it is the center of his corpus. Even though eroticized, the woman in Newtons's oeuvre responds to the emancipation and anti subordination peculiar to the 1970s. She is sexually freed and liberated and generally dominates the camera. This new image he captured of women went hand in hand with fashion designers such as Yves Saint Laurent and Karl Lagerfeld with who he closely worked as a fashion photographer. Le Smoking, Newton's take on Saint Laurent's women suit for French Vogue 1975 is representative of his close attachement to the world of fashion.
The retrospective showcases photographs, ranging from early prints rarely on display to iconic photos along with Helmut by June, the film realized by Newton's wife, June in 1995.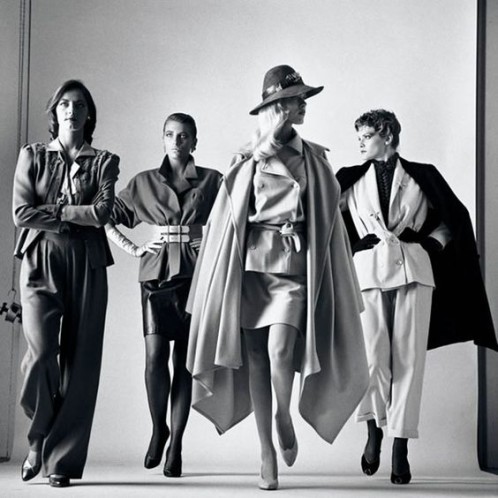 Helmut Newton, Here They come, Part II, Paris, 1982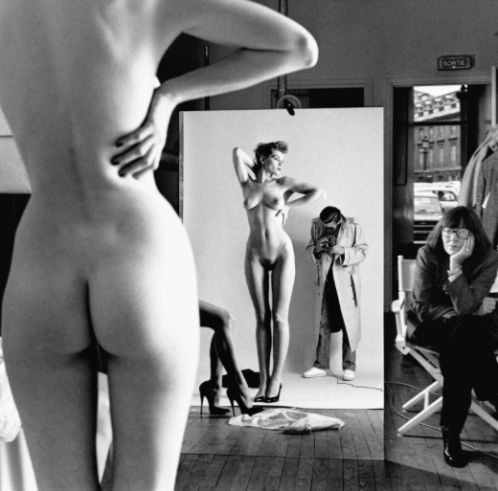 Helmut Newton, Self Portrait with Wife and Models, Vogue Studio, Paris, 1981

June 17 – September 04, 2016
Keizersgracht 609
Amsterdam
The Netherlands
---