---
MOSES & TAPS™
Cologne
This evening is the opening of TOPSPRAYER EXPRESS™ – the first solo exhibition of artist collective MOSES & TAPS™, who is well-known and famous for their spray-painted trains while nobody knows who actually receives the praise.
Their book, INTERNATIONAL TOPSPRAYER: MOSES & TAPS, gave us a first glimpse into the volume of their works. Now, their upcoming solo exhibition, TOPSPRAYER EXPRESS™, provides a new insight into their art, which reinterprets graffiti – stirring it up from their prevailing media.
Read the interview with MOSES & TAPS™ (in German / in English) and be there for the opening tonight.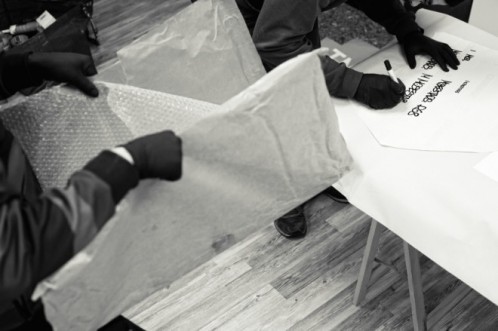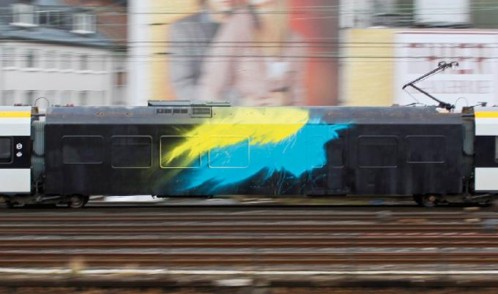 February 1 – March 17, 2013
Bismarckstr. 68
50672 Cologne
Germany
---