---
Tracey Emin
New York City
Regarded as one of the world's most significant contemporary artists, Tracey Emin is internationally recognized for her blunt and revealing style, which elicits a broad range of emotions from shock to empathy to self-reflection. Drawing on personal experiences, Emin often reveals emotional situations with brutal honesty and poetic humor in a wide variety of media including painting, drawing, embroidery, neon, installation, sculpture, and film.
Lehmann Maupin currently presents Tracey Emin: I Followed You To The Sun. It is a two-part exhibition featuring over 100 works of art, including a series of new bronze sculptures, paintings and drawings, embroideries, and a short film.
The centerpiece of Emin's newest exhibition is a series of seven bronze sculptures that she created over the past year at the Long Island foundry used by Louise Bourgeois, with whom Emin had collaborated before her death in 2010. Each bronze is engraved with the artist's poetic confessions, and like ancient sarcophagi, are adorned with tiny animal figurines and hand-sculpted human figures.
At 201 Chrystie Street the focus is on a very personal collection of gouache on paper drawings entitled Lonely Chair drawings, which are the primary subject of the accompanying exhibition catalogue. In this series of self-portraits, Emin depicts a solitary female figure in her signature gestural style. The images are drawn from photographs Emin took of herself in France and convey poignant emotions of longing and sadness.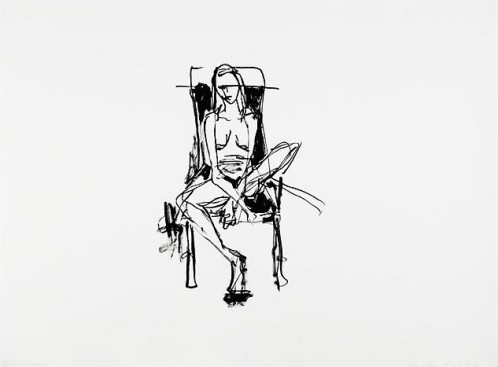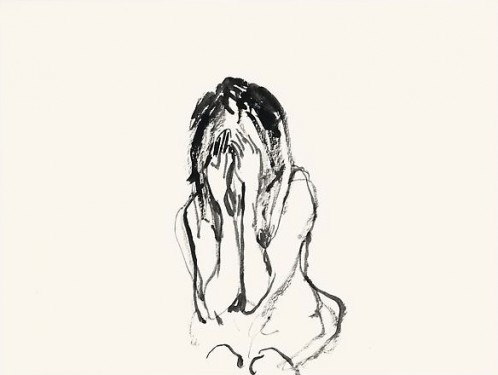 May 2 – June 22, 2013
540 West 26th Street
New York, NY 10001
USA
201 Chrystie Street
New York, NY 10002
USA
---